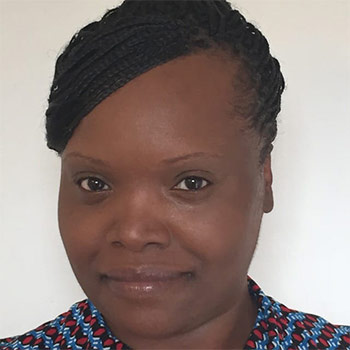 Born in Nottingham, England, Ms. Cheryl A. Dennis is a British immigrant of Jamaican descent and a citizen of the United States. She has a Bachelor's degree from The City College of New York (CUNY) in Psychology, her Master's in Public Administration degree from Pace University School in Healthcare Administration, an advanced graduate certificate from Cornell University in Management Development, and is a Certified Life Skills Coach. 
Cheryl is a community advocate for the socioeconomically poor. A former long-time resident of the Bronx, she is passionate about serving seniors, families, formerly homeless, the economically disadvantaged with dignity and respect. She has directed supportive housing programs for individuals living with mental illness, substance use issues, HIV/AIDS, the formerly homeless, and senior adults creating a safe environment in the Bronx.
As a leader in the social service field for over 19 years, Cheryl excels in strategically managing resources to optimize productivity, efficiency, quality, and safety while containing and reducing operating costs.  A hands-on leader, she is highly effective in training, scheduling, developing, evaluating, and directing diverse personnel.  Cheryl has successfully developed and rescued programs that were failing and improved their performance standards as well as operational policies and procedures instrumental to boosting performance levels.  
Cheryl is affiliated with the Center for Bronx Non-Profits. She is also a 2012-2013 We Are the Bronx Fellow, a program to network and develop non-profit leaders. 
When she is not giving back to the community, she enjoys listening to Jazz music.